The truth is just about anyone can talk into a microphone for your wedding but did you know its more than just talking into a microphone? It takes a true master to control the timeline of your wedding reception.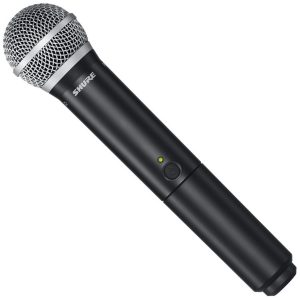 Below are a few things to consider before you commit a friend or relative to this very important role at your wedding.
# The Good Stuff
 Does your friend or relative intend on drinking at your wedding?
This critical role requires precision and composure to execute. The MC is required to assist in the co-ordination of all aspects of the reception. From wait staff and meals to photographers and formalities. This is best done in complete sound of mind.
# A Worthy Sacrifice 
The role of MC is critical to the smooth running of your special day and can either make or break your reception celebration. The MC is required to be attentive and sensitive to all attendees at the reception. Needless to say this often leaves little time for mingling, catching up and really relaxing at your wedding. Is this a Sacrifice that your friend or relative is willing to make?
# Familiar Territory 
Most couples like to have a friend or relative as MC because of the obvious familiarity and comfort ability. But how close is too close? And how relaxed is too relaxed? A professional MC will know that less is more when it comes to casual one-liners. Does your friend or relative know where to draw the line?
TJ Productions pride our selves on our MC services as personal and professional. All our packages that include an MC service offer an untimed face to face meet and greet with your MC to help us understand you and your expectations for your special day and to allow you to feel comfortable and familiar with the professional that is playing a major role in your special day.
Visit our website to find out more information about our wedding packages.
www.tjproductions.com.au